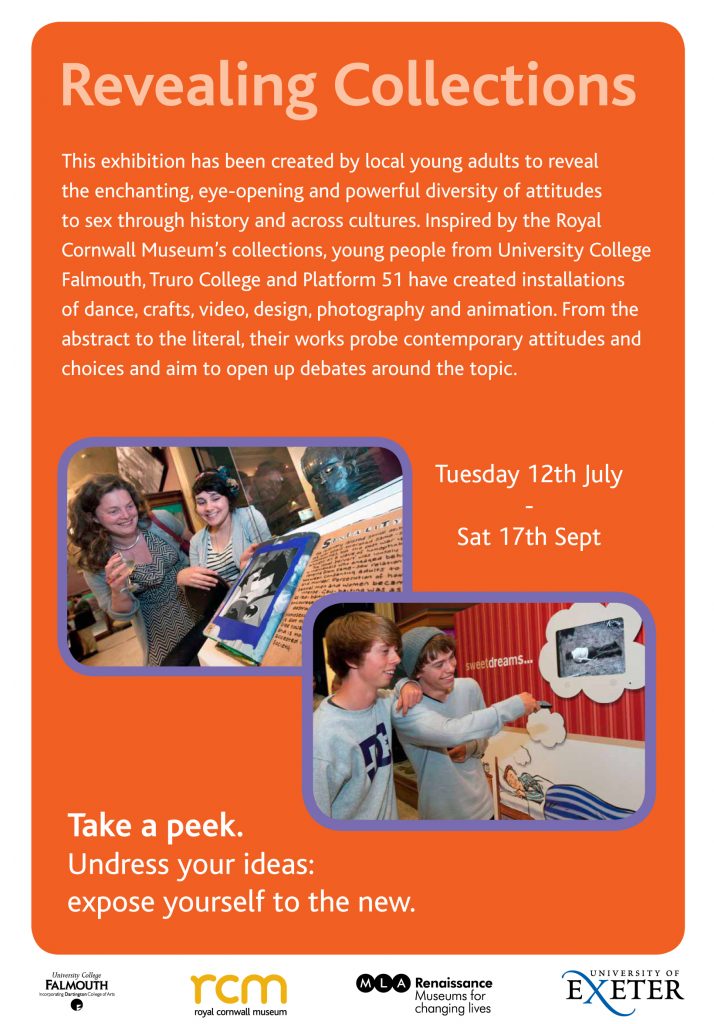 In 2010, students and local young people in Truro gave fresh, provocative interpretations to rarely seen collections through dance, crafts, video, design, photography and animations, drawing out the relevance between the objects and with issues around sex in their own lives. Their responses were displayed in a special exhibition in 2010 Revealing Collections at Royal Museum of Cornwall.
"Sex may seem the most unlikely of subjects for a museum context but it is one that is especially pertinent today … The project offered a way to engage sensibly with the topic – with cultural and historical perspectives combating stereotypes and pressures."  – RCM's Community Engagement Manager, Louise McDermott.
Read the museum's report of this project and its impact here.