Access the free Sex & History resource pack Version 2 from the TES website.
Access our free resources on gender and sexual diversity from our LGBT+ Objects Website.
We are developing ways of bringing the Sex and History methodology to Relationships and Sex Education (RSE) in the classroom and other youth settings. We are creating education resources with Brook and the RSE Hub using historical objects as an effective way of tackling those tricky subjects outside of the biology of sex, such as healthy relationships, body-image, gender roles, consent, the impact of pornography and LGBTQ+ identities.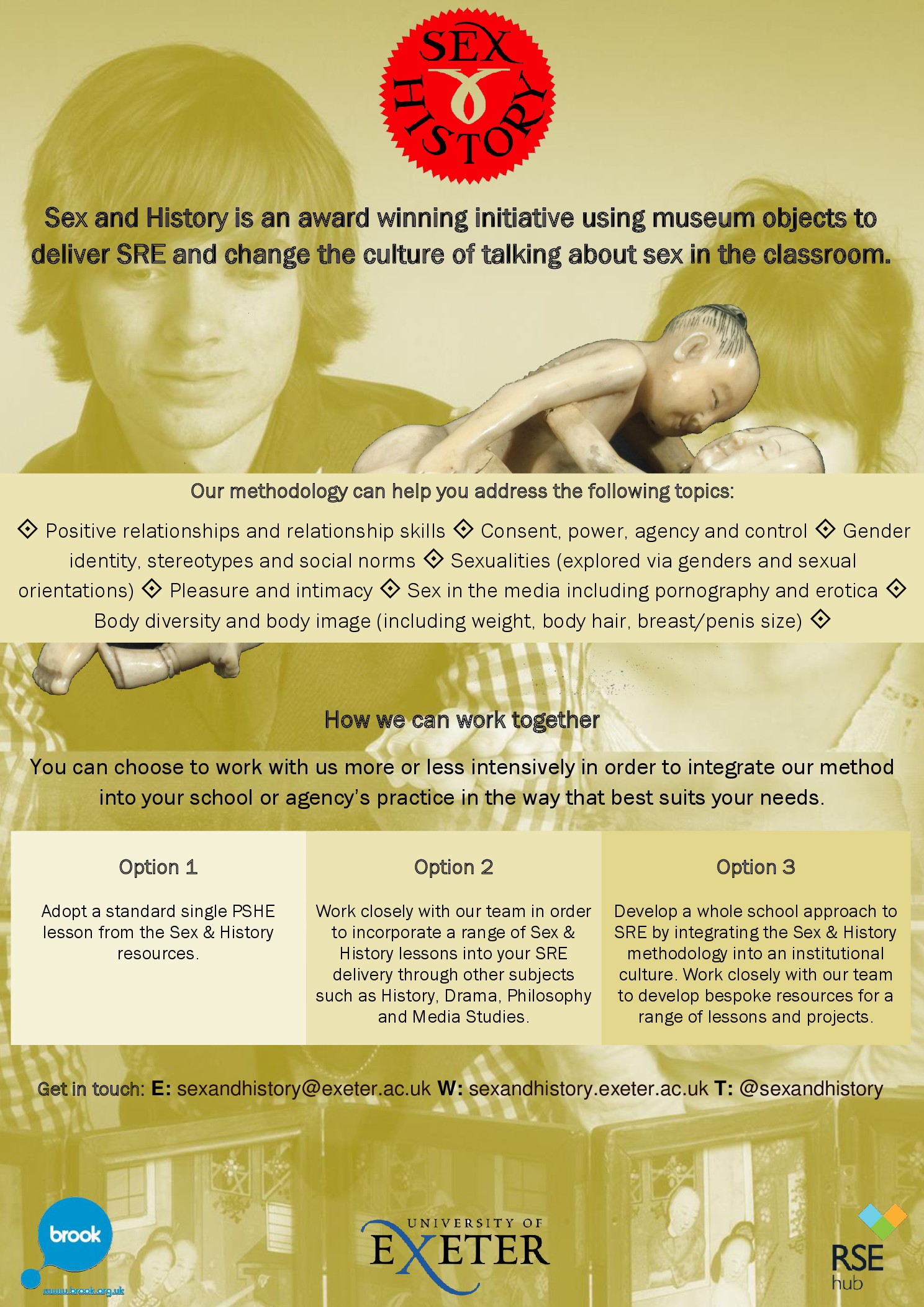 Sex & History resources received the 2017 Pamela Sheridan Award (highly commended) from the Family Planning Association for innovation and good practice in relationships and sex education.
Sex & History featured as a case study among brilliant examples of innovative and inclusive RSE in a 2017 report "Informing the Future of the Sex and Relationships Education Curriculum in Wales".
_______________________________________________________________________
Initial development was funded by the Arts and Humanities Research Council (AHRC), REACT (Research and Enterprise in Arts and Creative Technology) is one of four UK Knowledge Exchange Hubs for the Creative Economy and is a collaboration between UWE Bristol (the University of the West of England), Watershed and the Universities of Bath, Bristol, Cardiff and Exeter. Also funded by AHRC's Cultural Engagement Fund, Wellcome and the National Coordinating Centre for Public Engagement's Schools-University Partnership Initiative, funded by Research Councils UK.